http://www.nytimes.com/2015/09/24/fashion/selfie-new-test-makeup.html?smid=tw-nytimes&smtyp=cur&_r=1
I take a lot of selfies. I don't usually post them because my phone's camera quality is around potato, but when I'm bored or when I'm messaging Mr. Chokkattu, my friends, or my parents, I will take at least one picture of my self to relieve my boredom, or show people where I am just in case I get kidnapped. However, I do really like when Mr. Chokkattu takes my picture and have used his pictures for professional profiles before; namely my freelance profile.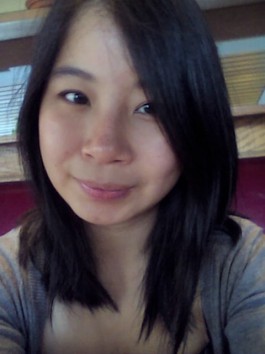 I actually don't use a lot of makeup and my skin's pretty decent, so I'll forego foundation or, more commonly used in my arsenal, my BB cream while still using a bit of eye makeup. Since I've met Mr. Chokkattu though, I have given more though to giving my face that smooth, polished look I see on a lot of women's faces in and out of photos, and I think it's so interesting that cosmetic companies are looking for ways to fix the problems that the generation's constant snapping has created in terms of photogenic-ness.
I did realize that luminosity was a big balancing act with foundational products, and it used to be that your issue was you either looked too flat, or you looked too shiny. Now companies have to make sure the type of shiny works well with phone cameras.
CoverGirl added platelet-shaped micha particles, which are flat and stay on the skin a long time. But iPhone testing revealed that on-screen they looked glittery and glowy ("in a bad way," Ms. Vickery said).
Smashbox tests its formulas in the Flashbox to test different lighting situations.
What really interested me was the effect that false lashes have that's hard to match, even with the best mascaras. In flashier industries like the gogo dancer/import model scene in LA, false lashes are an absolute must, particularly because many of the employees working are of Asian descent. There's only so much you can do with genetically short, straight lashes that's solved if you just tossed on some falsies and pray they don't fall off. Avon is convinced that its Big and False Mascara compares favorably with real falsies, but I don't know, maybe I'll read up on it to see.